Austin Convention and Visitor's Bureau taps SaulPaul for Annual PCMA Convening Leaders Conference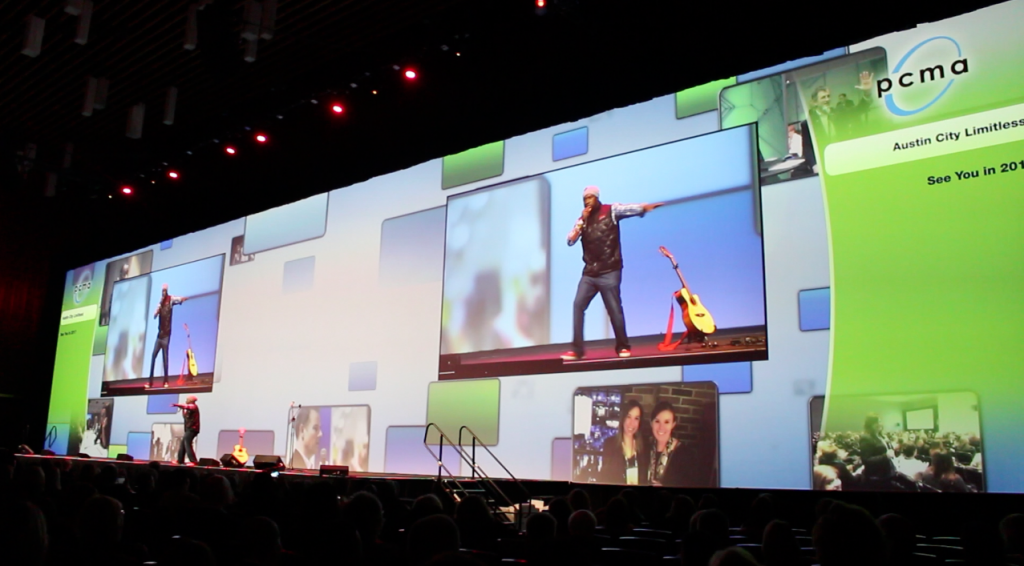 Austin's Creative Ambassador, SaulPaul, was tapped by the Austin Convention and Visitor's Bureau to represent Austin's vibrant music scene. The City of Austin, also known as "The Live Music Capitol of the World" brought SaulPaul in to perform at the PCMA Convening Leaders annual event.  The Convening Leaders flagship event is for the meeting industry's leading meeting professionals and was held in Vancouver, British Columbia. Next year, Austin, Texas will host the 2017 Convening Leaders annual meeting.
This year the PCMA was held at the LEED Platinum certified Vancouver Convention Centre, located on the waterfront at Canada Place in the heart of downtown Vancouver. The centre is home to largest non-industrial green roof in North America and the Olympic Legacy Display with a full set of Olympic and Paralympic medals and torches from the 2010 Games.
Next year, from January 8th-11th, the meeting will be held at the LEED Gold certified Austin Convention Center, located in downtown Austin and steps away from the renowned entertainment district – made famous by the annual SXSW event. The center is a gigabit rated building and continues to lead the industry with high tech capabilities and services.
While SaulPaul was there, he took to the sites and visited Stanley Park as well as Granville Island. Vancouver is a beautiful city with great views from all over the city.
"Convening Leaders is the premier meeting industry event," said Deborah Sexton, President and CEO, PCMA. Below is a photo of SaulPaul with PCMA U, the PCMA arm that prepares students for the meetings industry. PCMA U familiarizes students with all sides of the industry, including sales, audiovisual, CVB's, decorators, general service contractors, areas constantly requested by students who do not get this exposure in university classes.
Professional Convention Management Association Convening Leaders showcases the latest innovations in event technology, meeting design and business event strategy.