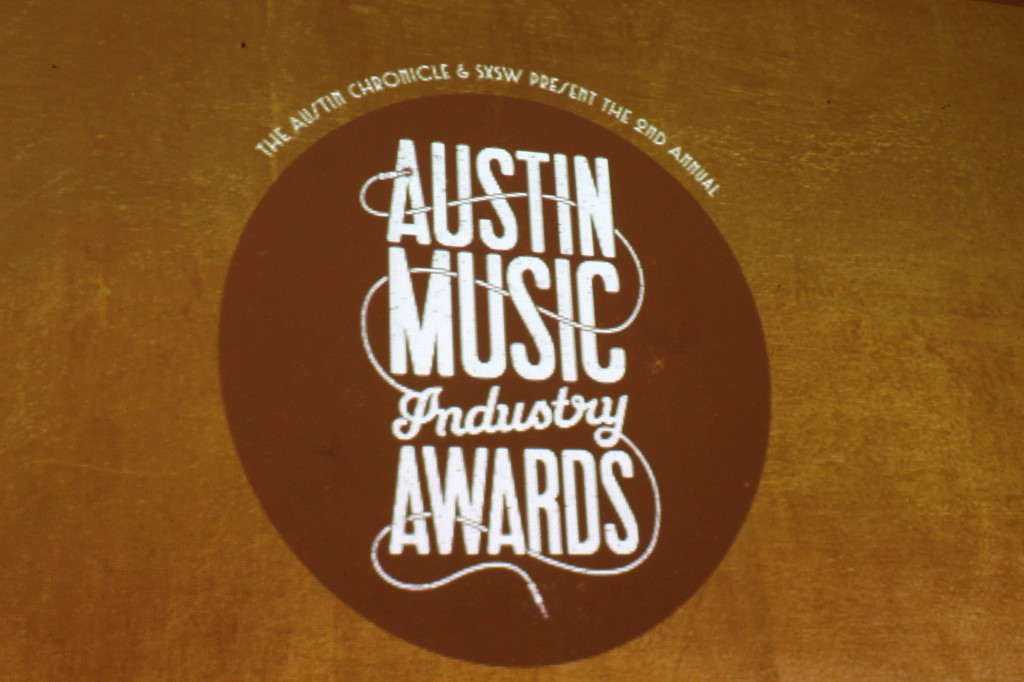 It's award season.
After attending the NAACP Image Awards and Grammy Week, both in Los Angeles… SaulPaul shared that it felt good to attend an award show back home in the ATX.
Last night he attended the Austin Music Industry Awards. And not only was he attending, he was actually nominated for the AMP Esme Barrera Music Activism and Education award.
Each year, the Austin Music People Esme Barerra Award for Music Activism and Education goes to an individual who has made a positive difference in the Austin music scene though their work with the community and who best exemplifies Esme's spirit. A group of young people known as "Esme's Posse" evaluated all nominations and this year, selected SaulPaul as the winner.
SaulPaul bought his first tux a few weeks ago so he thought about rocking it. "But this is Austin, Texas. The Dress Code is Different Here," shared SaulPaul. "I actually did put my Tux on, but I wasn't feeling it. I knew if he showed up in a Black Tie I'd be overdressed. Then I went polar opposite – put on an SP tee, some camouflage shorts and some new Jordan's…Hip Hop Haute – but this wasn't the event for that either."
He ended just rocking jeans, a jacket and one of his favorite brims. He also decided to play it low key, blend in, show up and show support… That didn't last long when they announced that He ACTUALLY WON the award! He didn't see that coming. In his opinion, the list was a Who's Who of Awesome Individuals in the Austin Music Industry.
He was actually just honored to be on the list.
Nonetheless, being nominated and winning the award was a true honor. From the stage, he shared, "I am dedicating the award to those that are like me, to the underdogs, the odd men out and all those that don't feel like they fit in (and don't even care to. Stay in your lane, go hard and get it poppin'."
His final words, "Don't sacrifice you to fit in. Do what you do, find pleasure in that and don't be surprised when they take notice."
#DreamIn3D