B. Iden Payne Awards Nominates SaulPaul for Original Score
SaulPaul has been nominated for the 45th annual B. Iden Payne Awards for Best Original Score. His nomination comes after he was invited to share his musical talents in a fresh and original take on the classical tale of Rapunzel presented by the Austin Scottish Rite Theater. Songs featured in the play includes original music as well as hits from SaulPaul's album, "All Star Anthems."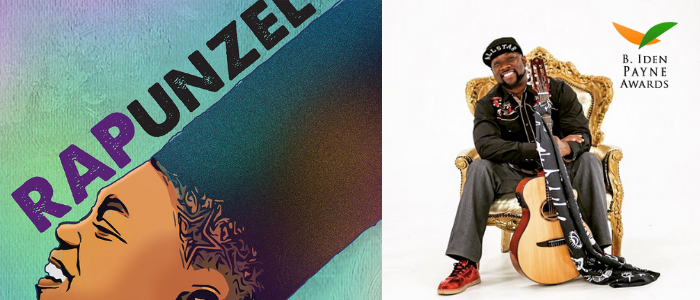 SaulPaul was honored by the opportunity to share his music at The Austin Scottish Rite Theater, a modern theater within a historic landmark, dedicated to building community through the arts. Located amid the Capitol, the University of Texas and Austin's museum district, the Scottish Rite Theater has been operational since 1871.
The play also received nominations in over six categories, including: Outstanding Production of Theater for Young Audiences, Actor in Theatre for Young Audiences, Actress in Theatre for Young Audiences, Direction of Theatre for Young Audiences and Original Script.
About B. Iden Payne Awards
For 45 years the B. Iden Payne Awards Council has worked to recognize outstanding theatrical performance, production and design in Austin. The committee is made up of theater professionals and lifelong audience members, who watch hundreds of shows to consider every eligible production.