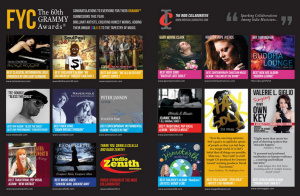 It has been a busy Fall for SaulPaul, fresh off releasing his new album, We Dream in 3D.
For We Dream in 3D, SaulPaul took some of his most popular songs and remixed them featuring some of the 100,000+ young people he's entertained, inspired and empowered over the years!
Having spent the summer touring across the U.S., he had the opportunity to visit and perform in cities throughout the country – including Nashville, Los Angeles, New York, Miami, Seattle, Portland and many more!

ReRoute Music Group celebrated the new album release with a special feature in the 60th Annual Grammy Award Special Edition of Billboard Magazine.  Check it out now (October 2017, Page 28).