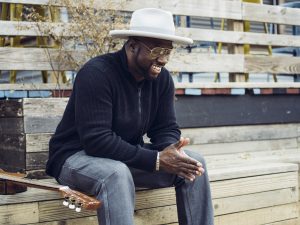 SaulPaul was recently featured on the cover of EASTside Magazine. He shared the motivation behind some of his lyrics as well as his recent project, We Dream in 3D and the recent artist residency at school where he was able to go beyond the surface of the lyrics.
He says, "Great songs [have] layers, deeper layers with a meaning and a purpose," he explains. "The coolest thing [about the residency] was that I was able to go deeper than the surface, talk to the students about the meaning of each song, and help them see what the songs are really about."
Check out the full story here
About EASTside Magazine
EASTside Magazine is a lifestyle and entertainment magazine that delivers passionate and creative coverage of the community in which it's published. EASTside's goal is to embody the character, the voice, and the spirit of its readers because their community is unique. Through in-depth features, extensive art and music coverage, comprehensive event listings, and charitable causes, EASTside gives its readers defined and diverse sections in which to explore and embrace their neighborhoods. EASTside strives to ignite community with its innovative design and creative cultural content that will expose readers to the history of their neighborhood and excite them to participate in its future.