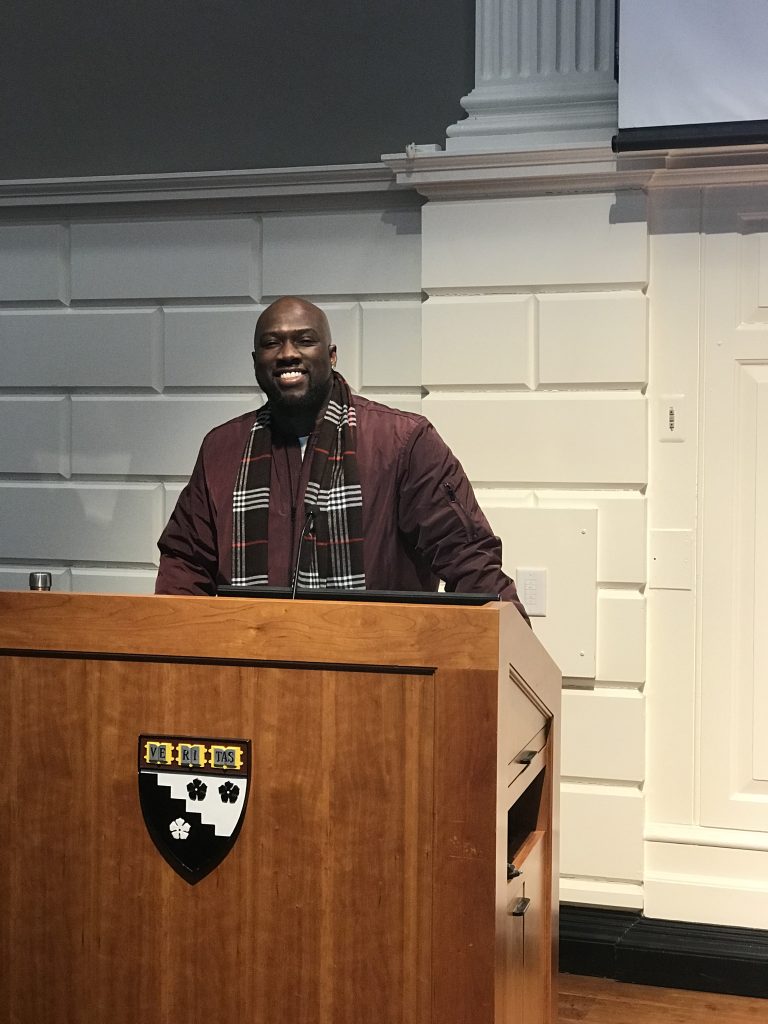 From Harvard University to the Berklee School of Music, these two universities greeted SaulPaul with open arms. This month, SaulPaul was invited to present at the 3rd Annual Hip Hop Education Conference hosted and presented by the Harvard Graduate School of Education.
HGSE's 2019 conference is a cutting edge conference which brings in Hip Hop educators, artists, collaborators and enthusiasts who are on the forefront together in a day of collaboration, learning, and fun! Participants met artists, educators, and innovators from across the local Boston area and nationwide, including SaulPaul.
From arts workshops, to live performances and interactive presentations, SaulPaul was among a list of top tier artists and educators who presented rich artful opportunities.
The next day, SaulPaul connected with faculty and the department chair of the guitar department at The Berklee School of Music. He looks forward to returning to Massachusetts and anticipates collaborations with both universities.
About Harvard Graduate School of Education
The mission of The Harvard Graduate School of Education is to prepare leaders in education and to generate knowledge to improve student opportunity, achievement, and success.
For nearly 100 years, the Harvard Graduate School of Education has prepared smart and passionate individuals to become transformative leaders in education.
Founded in 1920, the Harvard Graduate School of Education is an exceptional and collaborative community of faculty, students, and alumni dedicated to improving lives and expanding opportunities through the comprehensive study and effective practice of education. Through master's degree, doctoral degree, and professional education programs, HGSE cultivates innovative leaders and entrepreneurs, explores the most important questions in education, and shares exciting ideas and best practices with the world.
About Berklee College of Music
Berklee is the preeminent institute of contemporary music and the performing arts, offering undergraduate and graduate degree programs at its campuses in Boston, Massachusetts and Valencia, Spain, and through its award-winning distance learning program, Berklee Online. Dedicated to nurturing the creative and career potential of the world's most inspired artists, Berklee's commitment to arts education is reflected in the work of its students, faculty, and alumni—hundreds of whom have been recognized with Grammy, Tony, Oscar, and Emmy awards.
At Berklee College of Music and Boston Conservatory at Berklee, students explore interdisciplinary approaches to music, dance, theater, film, business, healthcare, education, technology, and more. Our pioneering youth programs reach underserved classrooms throughout the U.S. and beyond. With students and alumni from more than 100 nations and educational partners across the world, we are forging new connections among art forms, musical traditions, and technologies to build a dynamic, diverse, and collaborative global arts community.