SaulPaul speaks on Music Business at The Austin Music Foundation Panel
The business of music in Austin is alive and kicking!  The struggle is real, but it is possible for YOU to make a living as a working musician. Following the recent ATX Music Industry Census, the Austin Music Foundation hosted a music business panel featuring artists, including SaulPaul, to share their insight about music business. share their tips on how to have a successful career in the music business.
Along with SaulPaul of ReRoute Music Group, guest panelists included Johnny Goudie from the podcast – How Did I Get Here?, Bill Small of Creative Artist Coaching along with Stephanie Bergara from the ATX Music Office and Tommy Blank of Quiet Company.
The event, hosted at the One-2-One Bar, was full of musicians as well as music industry veterans. As you can imagine, there weren't any seats available at the venue. Among many topics including alternative revenue streams and merchandising, the main topic of discussion relied heavily upon the practicalities of creating a sustainable career and thriving in the business of music.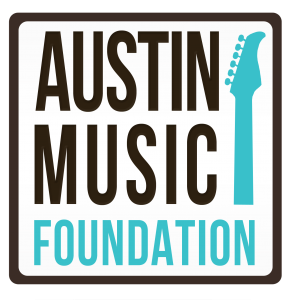 About the Austin Music Foundation
The Austin Music Foundation's role is to empower musicians and arm them with the knowledge and opportunities they need to not only survive but THRIVE in today's music business climate.  Music professionals are like any other small business owners. They must possess an entrepreneurial perspective and a willingness to self-represent, self-manage, self-market and self-promote as well as continually improve their musicianship.