SaulPaul Represents at Grammy Texas Music Advocacy Day with fellow musicians and Recording Academy members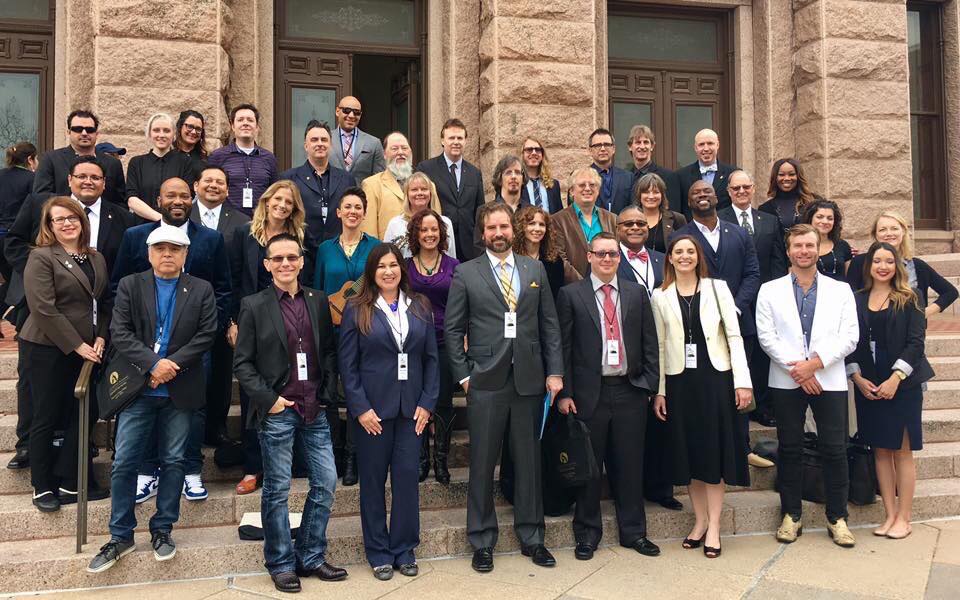 Recording Academy members from the state of Texas gathered at the Lone Star State's capitol to advocate for musician's rights and to celebrate Grammy Texas Music Advocacy Day.
SaulPaul joined fellow artists, including Bun B, Yolanda Adams, Bryan Courtney Wilson, Laura Mordecai, Gina Marie Chavez, David Messier, Dave Madden, Ben Kweller, Ernie Gonzales and Kevin Russel to advocate for musician's rights and to celebrate Grammy Texas Music Advocacy Day.
#GRAMMYAdvocacy Sr. Director of Advocacy & Public Policy for The Recording Academy, Todd Dupler, visited Texas to educate members about how HB 2483 will protect Texas music and modernize state law.
Remember to #SupportMusic
About the Texas Recording Academy Chapter
They say everything is big in Texas. Nothing is bigger in The Recording Academy than the area the Texas Chapter covers. Including the entire state of Texas, this Chapter also encompasses members in Oklahoma and Mexico. The diverse ethnic heritage of the Lone Star state has brought to music an array of rhythms, instruments and musical styles that have helped shape this industry and the world in which it thrives.
The Texas Chapter leadership delivers unique programming and opportunities to artists and industry professionals of all trades throughout the state. Additionally, this Chapter is dedicated to enriching the music community through outreach and advocacy. Committed to fostering future generations within this industry, the Texas Chapter Board annually awards a GRAMMY U Scholarship to an exceptional and dedicated GRAMMY U student member. Needless to say, Texas is a big Chapter doing even bigger things.