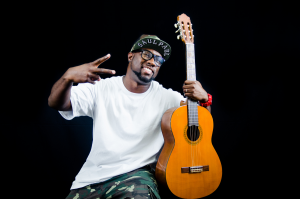 SoulCiti writer, Russell Dizer, Jr. wrote a powerful article about SaulPaul, the Musician with a Message and the message behind SaulPaul's music. It was truly an honor. He captured the essence of the music and the movement.
When you have a moment, take a look at the full feature at http://soulciti.com/saulpaul-messenger-message. But, just to give you a teaser we have featured an excerpt from the introduction below.
Also, be on the lookout for SaulPaul's Dream in 3D Vlog series that will be featured on SoulCiti in the near future. Each week SaulPaul will share a chapter from his book featuring the lyrics to his music.
Excerpt from SoulCiti:
"In an era where music is more disposable than ever, much is left desired in an industry that seemingly champions quantity over quality. More listeners are proclaiming that "Real Hip Hop" is slowly (or quickly, depending on who you ask) dying due to an overabundance of negativity that feeds into the stereotype of the modern Black person. This leaves the marketplace overflowing with quickly delivered microwavable content when what is really needed is food for thought and the soul. Combining rap and guitar, musician SaulPaul delivers that thought and soul food."
Read the full story here.