Vote SaulPaul for Grammy Governor in SONGWRITER/COMPOSER Category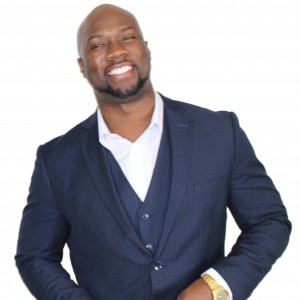 About SaulPaul
A national summer tour, 2 TEDx Talks and performances at Google HQ and The Kennedy Center For Performing Arts in Washington D.C. are some of SaulPaul's recent career highlights.
SaulPaul, one of Austin's official creative ambassadors is better known across the country as a Musician with a Message. Part rapper/part singer songwriter, SaulPaul travels the world entertaining and inspiring audiences as he blends his voice, his guitar and his loop pedal to create a live show that is nothing less than an EXPERIENCE.
In addition to writing songs, he writes books. He is the author of Dream in 3D (Tate Publishing). SaulPaul is the lead character in the mobile gaming app SaulPaul: Dream in 3D (available at the iTunes App Store and GooglePlay). He is a nationally renowned motivational speaker (http://brightsightgroup.com/speakers/saulpaul/) as well as the subject of the critically acclaimed autobiographical documentary Tower to Tower. He has impacted hundreds of thousands of students and student leaders across the world through ReRoute, a non-profit organization he founded. He has been featured on America's Got Talent, MTV and the LA Times. He's worked with SXSW, ESPN Radio, the NFL and the NBA.
SaulPaul is an influential voice in corporate social responsibility and an expert in youth empowerment. Because of this he has consulted and assisted in creating campaigns and projects for the United Nations Foundation, Spotify, Johnson & Johnson and the NFL. SaulPaul is also the founder of SaulPaul's Music Career Expo. The annual event brings together music industry professionals from various fields to introduce, educate and enlighten students on career opportunities within the music business. Tapping into Austin's vibrant music scene, features of the event include guest interviews, celebrity videos and panels, with a focus on working in the music industry on and off the stage. In addition, students will be educated on how academics play a part in their successful transition into becoming paid professionals. Because education and employment are the primary goals, SaulPaul's Music Career Expo always has college exhibitors as well as music industry related companies on site during the day for students.
SaulPaul's work with local Austin youth like this and musicians in general are what led to him receiving the 2016 Austin Music Award's AMP Esme Barrera Award for Music Activism & Education. Other awards SaulPaul has received are the University of Texas at Austin Young Alumni Award (2012) and the Seedling Foundation's Fab 5 Award (2015). SaulPaul is also a proud graduate of the Austin Music Foundation's Music Industry Collaborators Program. While in the program he received an award for best business pitch in January 2016.
For more about SaulPaul please visit www.SaulPaul.com.