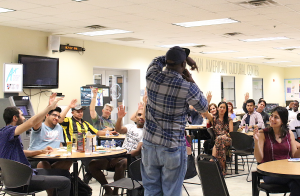 Musician with a Message and community shaper, SaulPaul was honored to entertain, inspire and empower ten Emerging Young Leaders from across the world. These young people visited from their respective countries in Africa, Asia, Europe, Middle East, and South America. Equally inspired by the stories shared by these young leaders, SaulPaul was humbled to share his art and heart.
About the Emerging Young Leaders Program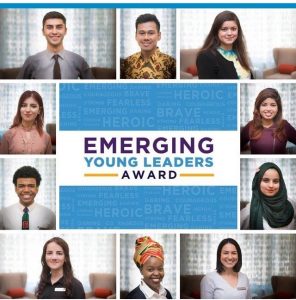 These ten Emerging Young Leaders were recognized by the U.S. Department of State for their significant efforts as advocates for peace, justice, security, and economic prosperity in their communities and countries.
After receiving an award in Washington D.C., where they participated in advanced leadership training and networking opportunities, they flew out to Austin. In Austin, the city welcomed them for customized meetings, community service, cultural enrichment and a night of refreshment and cultural exchange and dialogue with SaulPaul and other Austin leaders.
The event was in partnership with the City of Austin as well as BRAVE Communities, an organization committed to Building Relationships, Awareness, Voices, and Engagement (BRAVE) to inspire positive changes in communities.