This February was jam packed with amazing highlights throughout the month but it was an even more extraordinary time as SaulPaul joined fellow songwriters and music industry veterans at the 2018 Folk Alliance International Conference and Festival. SaulPaul joined artists from over 18 countries as an official showcasing performer.
It was a week full of performances for SaulPaul, including showcase rooms hosted by JWP Promotions, ComboPlate Booking, Handshake Management, a special event hosted by the Library of Congress and then he ended it with his official showcase performance hosted by the Texas Music Office and Kessler Theater.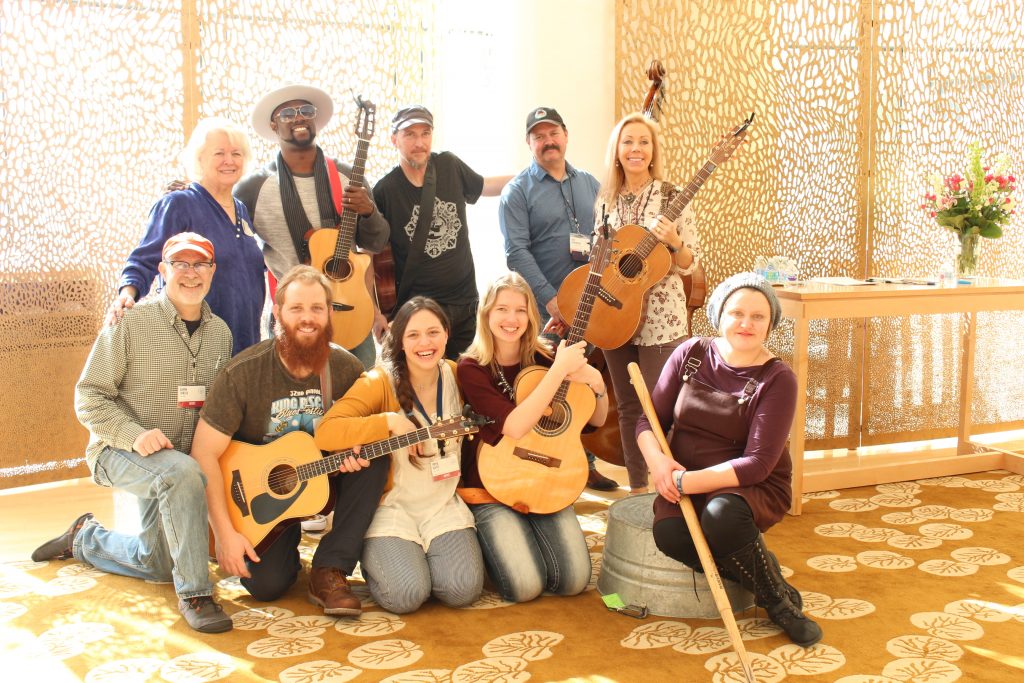 Amidst the conference, SaulPaul also joined a group of fellow singer-songwriters from across the world to share their music at several special outreach events at the Ronald McDonald House as well as the Children's Mercy hospital in Kansas City, Missourri.
This year marked the 30th year celebration for the Folk Alliance International Conference. Be on the look out for more news and photos from the conference and more tour dates being added throughout the country.
About the Folk Alliance Conference and Festival
The Folk Alliance Conference and Festival is the world's largest gathering of the folk music industry and community.The curated showcases feature touring and export-ready artists representing a diverse array of folk genres including Appalachian, Americana, Bluegrass, Blues, Cajun, Celtic, Global Roots, Indie-Folk, Indigenous, Latin, Old Time, Traditional, Singer-Songwriter, Spoken Word, and every imaginable fusion you can imagine.