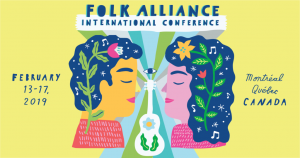 SaulPaul is joining fellow songwriters and music industry veterans at the 2019 Folk Alliance International Conference and Festival. He is joining artists from over 18 countries as an official showcasing performer. SaulPaul will be showcasing new songs off his new album he is currently producing, entitled, It Should Have Been Me.
If you haven't already, be sure to check out SaulPaul's "Be the Change" Video here:
About the Folk Alliance Conference and Festival
The Folk Alliance Conference and Festival is the world's largest gathering of the folk music industry and community.The curated showcases feature touring and export-ready artists representing a diverse array of folk genres including Appalachian, Americana, Bluegrass, Blues, Cajun, Celtic, Global Roots, Indie-Folk, Indigenous, Latin, Old Time, Traditional, Singer-Songwriter, Spoken Word, and every imaginable fusion you can imagine.