A Special Note from SaulPaul:
One of my greatest honors was when the City of Austin officially named June 12th SaulPaul Day. The first year was 2014. Each year my team and I do something creative to celebrate it. This year, I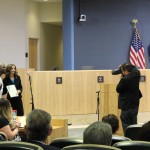 decided to partner with KIND Bar and travel the city blessing the people with KIND Bars and Music.
Instead of just making the day about me, I wanted to make the day about people. Specifically, I wanted the day to be about Community Service and Celebration. So that's what we did. We took 300 Kind Bars and went to various locations in the city. While my team practiced intentional acts of KINDness, I performed music from my new album Dream in 3D. It was a pretty epic day.
Team ReRoute Recap:
This year's event kicked off in the morning with the "SaulPaul Day Block Party" on Austin Public Channel 16. This two hour block of TV programming started with "Tower to Tower: The Movie," which tells the story of SaulPaul's life. Next, to spark a motivational flame, selected episodes from SaulPaul's Dream in 3D TV  series as well as #TourLife aired and streamed online! After that, we took to the city for a day of music, celebration and community service.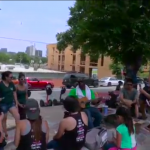 First stop: Graffiti Park- a famous landmark where artists, families, and couples adventure for some fun spray painting action and a one of a kind view. We quickly immersed ourselves into the community giving out free KIND Bars as SaulPaul kicked off the first pop up concert. Sooner than we expected, people began gathering around the smooth melodies and rhythmic beats from SaulPaul's guitar. Soon after, SaulPaul began freestyling with words suggested from the crowd and the crowd grew even more. Everyone enjoyed this special moment in the shade, along with their complimentary KIND bars (courtesy of KIND bars). It was the perfect way to start the day.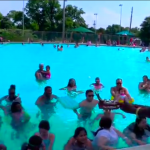 Afterward, we headed to other spots across the city, including Rosewood Pool. It was at maximum capacity with tons of people, both young and old. There, SaulPaul played his first poolside concert!  Once the concert was over, Team ReRoute handed out more KIND bars and continued the celebration!
We finished the final pop up concert on South Congress. In total, we handed 300 KIND Bars and even more lives were touched through the music, purposeful acts of KINDness and the celebration activities throughout the whole day. From the kick off TV programming to the live feed stream and being out in the Austin streets – this SaulPaul Day was one to remember!