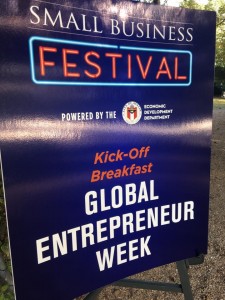 It's Global Entrepreneurship Week USA and SaulPaul closed out the kick off event in true business fashion at Mercury Hall in Austin, Texas.
The Small Business Festival welcomed the city of Austin's entrepreneurs and business leaders for a VIP Kick-Off Breakfast with the leaders of SBF as well as the City of Austin. At the morning kick off event, attendees got an exclusive sneak peek of what's to come for the City of Austin and Small Business Festival in 2017!
Casey Smith, with the city's Economic Development Department, joined Matthew Pollard, the executive director of the Small Business Festival to talk about the upcoming roll out of events on KXAN television. You will notice SaulPaul talking with Rebecca Melançon Local Business Superhero, a.k.a Executive Director from the Austin Independent Business Alliance (AIBA).
Global Entrepreneurship Week in Austin is one of thousands of events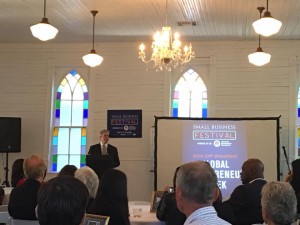 happening in over 160 countries. Among the speakers included the leaders from The Austin Chamber of Commerce, Asian American Chamber of Commerce, City of Austin Economic Development Department as well as Mayor Steve Adler. The Mayor spoke of the city's future business endeavors and the opportunities to expand business globally
Watch the KXAN interview: