For seven years at SXSW Interactive, SaulPaul has helped SXSW to recap the Festival's biggest name speakers. His Recap Raps are both informational and entertaining.
Listen as SaulPaul takes SXSW inside of the talk of SXSW Interactive Keynote, Andy Puddicombe, Founder of Headspace.
About Andy Puddicombe, Founder of Headspace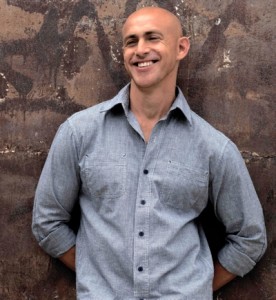 A former Buddhist monk turned entrepreneur, Puddicombe shared how the award-winning digital health platform, Headspace, is transforming lives worldwide. From the stereotypical stressed techy to a managing editor of a high-end retail magazine to even an Olympic medalist, Puddicombe's mission is to bring calm through meditation to the masses.