Behind the Music with SaulPaul at The Paramount Stateside Theatre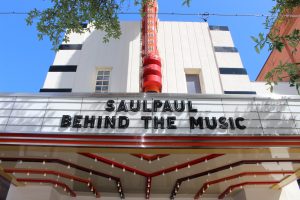 SaulPaul did not disappoint the hundreds of people who lined up to see what new music he would unveil in this interactive live experience hosted at The Paramount Theatre – Stateside. This time he added a twist, and showcased some of his new music set to be revealed on his upcoming album right in time for Grammy consideration. The diverse audience of young people, families and visitors to Austin where more than entertained but inspired as well. His performance was filled with with comedy, dancing, singing and his signature improvisational freestylin' abilities.
SaulPaul received letters of support for his live interactive musical production and attendees commented that they are looking forward to the next one! Check out some of the smiles from after his show below.