SaulPaul+Movie Star+TV Star+GMA News Anchor+Others Unite to Make a Global Difference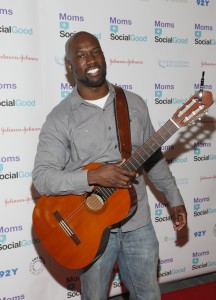 SaulPaul joined actress and philanthropist Olivia Wilde, author and activist Elizabeth Smart, actress, TV host Padma Lakshmi, Ambassador Samantha Power, ABC News anchor Amy Robach, Her Royal Highness Princess Sarah Zeid of Jordan, Girls Scouts CEO Anna Maria Chávez, NBC News anchor Savannah Guthrie and mothers from all over the world in New York to use their voices at the Moms +SocialGood Summit to help improve the health and wellbeing of women and children everywhere.
Audience members went to twitter to share their reflections… Huffington Post contributor, Sarah Walton shared, "Your message is very powerful, keep it going".
The event covered issues from the importance of education, some of the challenges and solutions of childbirth, how to inspire and raise the next generation of global thinkers and leaders, and how simple acts can create lasting change for global good. The conversation on stage at the Paley Center for Media in New York reached more than 13 million people online.
The events was powered by the United Nations Foundation with support from Johnson and Johnson.
Click here to view a red carpet interview of SaulPaul at the Mom's Plus Social Good Summit at Paley Center in New York