One day, it's SaulPaul giving back to his community at the American Youthworks Center in Austin, Texas. The next day, it's SaulPaul t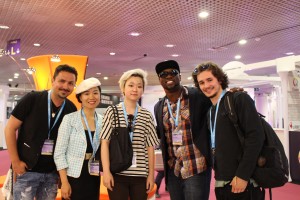 ouring all across Europe. In this particular instance however, SaulPaul attracted some of the most diverse crowds during his time overseas; it was through his music that he was able to build strong connections and tap into new, unforeseen worldwide markets at MIDEM – the leading music industry event for the music ecosystem.
MIDEM provides a synergistic atmosphere for business connections, music promotion and a place where the future of music is displayed. Taking advantage of every moment, SaulPaul jammed with some amazing artists from around the world during his impromptu freestyle sessions between workshops and later in the evening during the MIDEM South Africa Showcase.
Among many of the conference sessions and nightly evening industry events SaulPaul attended, he seized the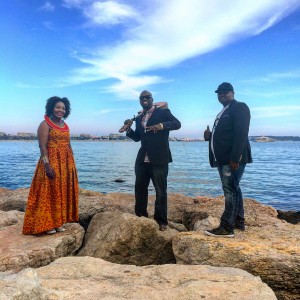 opportunity to perform and shoot a music video on the French Riviera and invited two of South Africa's biggest artists for a remix of his song, Motivation.
SaulPaul looks forward to returning to MIDEM but also looks forward to expanding his music globally and working with new worldwide partners that he met during his time at the conference.
Look out for the SaulPaul's music video that will release later this summer with the award winning South African duo, Bongi and Collin. They are winners of the SAMA award, an Ingoma award and SaulPaul was excited to invite them to sing Motivation in Zulu which they recorded during SXSW in Austin earlier this year.