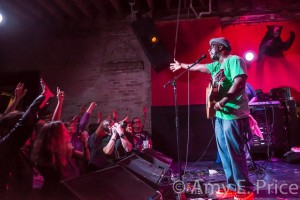 Saturday night was epic! Black Fret hosted their first launch party of the year at The Mohawk in the famed Red River district in the Live Music Capitol of the World. SaulPaul shared his art, his heart and even got the crowd dancing to his song, Texas Two Step. SaulPaul had the party moving.
The party took off when he invited audience members to the stage to show off their Hula Hoop skills while he performed his song, Do That Hula Hoop. Check out the music video for this song here.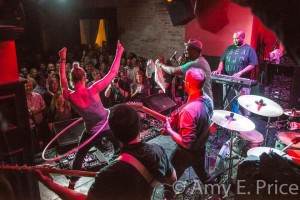 Other artists performing that evening included  Mobly, Moving Panoramas, Survive Tinnarose and Whiskey Shivers. Be on the look out for more photos and videos from this special event. SaulPaul was excited to play this special Black Fret event. Black Fret's mission is focused on enabling the creation and performance of new music by the exceptional musicians of our amazing city, Austin, Texas.