Packed House for SaulPaul's Premiere of Dream in 3D at The Paramount Theatre
Hundreds of people lined up to see SaulPaul perform this past Sunday at The Paramount Theatre – Stateside. Filled with comedy, dancing, singing and his signature improvisational freestylin' abilities, the show was nothing but a hit. Songs from his albums, including Shine Right Now and Mama, really got the crowd moving.
At one point, he had over 30 people from the audience on stage with him as they learned the new dance to his hit song, Texas Two Step. All those in attendance left inspired, refreshed and motivated. SaulPaul brought in special guests including SWAN, a non-profit that provides musical instruction to children whose parents have a history of incarceration. Cynthia Smith, Executive Director of SWAN, shared her sentiments after the performance, "You certainly know how to put on a show. That was some energy you had going!!! Thanks so much for inviting Swan!" Audience members were taken on a musical journey spanning SaulPaul's life through his inspiring and thought-provoking lyrics.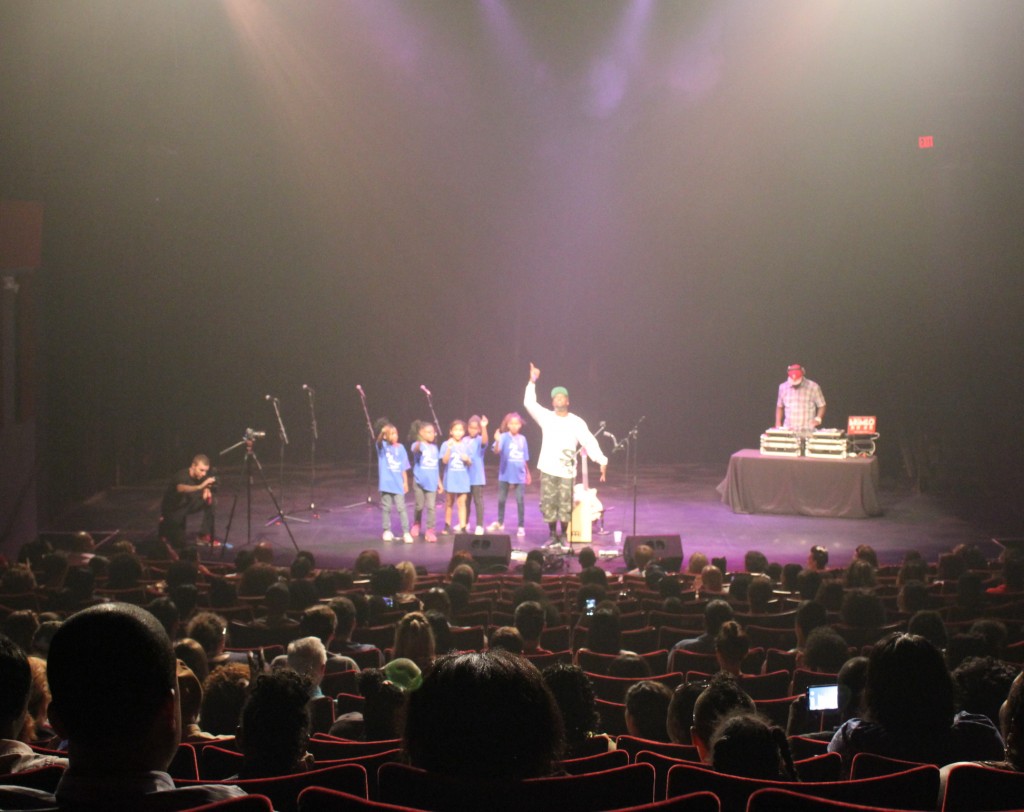 Here are some of the thoughts people shared:
– Had Soooooooooo Much Fun @ the SaulPaul Show!!!!!! Can't Wait till it comes out on DVD I'm so gonna get the MOVIE!!!!!!! The Best Day Of My Life With SaulPaul at his show ‪#‎DREAMIN3D‬
– If you missed it….wow!! The SaulPaul show didn't disappoint. His ability to connect with his audience is amazing. We walked away inspired and empowered! ‪#‎DREAMIN3D‬
Check out some of the event photos:
More photos coming soon…