SaulPaul's Music, "Welcome to Austin," Featured on CNN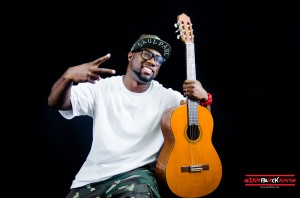 CNN recently featured SaulPaul's music in a news story covering the Greater Austin Black Chamber of Commerce's campaign to revitalize the African American community in Austin.
#IAMBLACKAUSTIN is an interactive campaign highlighting the multi-dimensional expression of Black life in Austin, TX. The individuals represented in these video have contributed to establishing community for African-Americans in a city that is rapidly gentrifying the 'East side' where the majority of them have lived and worked. The collection of photos will serve as a visual historical reference that reclaims a space that would otherwise be forgotten.
The news story at CNN.com features Wilhelmina Delco, a former Austin school board member and the city's first elected African-American official, Chamber CEO Natalie Madeira Cofield and Sterling Smith, CEO of Keystoke, a mobile app development company.
The #IAMBLACKAUSTIN Campaign is sponsored by the City of Austin, Austin Convention and Visitors Bureau, Google Fiber and Bank of America..
The campaign includes a website that promotes community events, as well as promotional videos and photo exhibits featuring African-Americans working and playing within the city. New videos and photo exhibits are released each quarter and afterward kept on display at the Chamber's Dedrick-Hamilton House, the home of one of the area's first freed slaves.
"We decided to use technology and creativity to rebrand, reposition and create a new narrative for what it means to be black in the city of Austin," Cofield said. "We hope the campaign will give members of the black community a place to see a reflection of themselves."
SaulPaul is excited to release the new song, "Welcome to Austin, Texas," and excited to play a part in keeping Austin the Live Music Capitol of the World. Austin is home to some of the largest music events and festivals in the world, including South by Southwest (SXSW), Austin City Limits Music Festival (ACL), The Urban Music Festival, Fun Fun Fun Fest, the Pachange Festival and more.