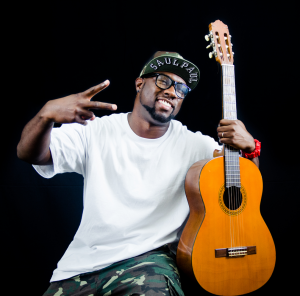 SaulPaul is very honored to perform for the many high school graduating/college bound students at Ava's Grace's scholarship award ceremony in St. Louis, MO. The theme this year is "TAKING FLIGHT," a message that the Musician with a Message has said in his music and is excited to share with the many YoungSTARS at the event.
The ceremony is taking place Saturday, August 4, 2018 from 11:30 AM – 2:00 PM at the Donald Danforth Plant Science Center on 975 N. Warson Road, St. Louis, MO 63132.
About Ava's Grace Scholarship Program:
Ava's Grace Scholarship is providing HOPE to young people who have dreams of higher education and a different life. Our mission is to break the cycle of incarceration through the gift of education. On August 4, 2018 at the Donald Danforth Plant Science Center, Ava's Grace will honor new graduates and will award its next round of scholarships for higher education to children who have an incarcerated parent or primary caregiver. Please join us in our mission! Ava's Grace is a program of The Scholarship Foundation of St. Louis, a 501(c)3 charitable organization.