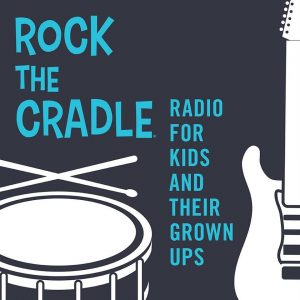 SaulPaul is happy to share that Minnesota Public Radio's 24/7 stream Rock The Cradle is adding Do That Hula Hoop, Rise, Be the Change and Texas Two Step to their rotation! Check out the station here.
This has been an exciting release for SaulPaul. The new album, We Dream in 3D, has been added to several stations across the country since its release, including nationally via XM radio channel 78 on SiriusXM and also in Australia. Thank you to all the radio shows that have been supporting the music and sharing with their listeners.
About Rock The Cradle
Rock it on your Playground. Rock it in your Fort. Rock it at dinner. Rock it on the way to school. Rock the Cradle on your smartphone or computer! Rock the Cradle Radio offers the best music for kids and adults to enjoy together: Sesame Street to the Rolling Stones, Bunny Clogs to the Beach Boys, Laurie Berkner to Belle and Sebastian… And now SaulPaul.