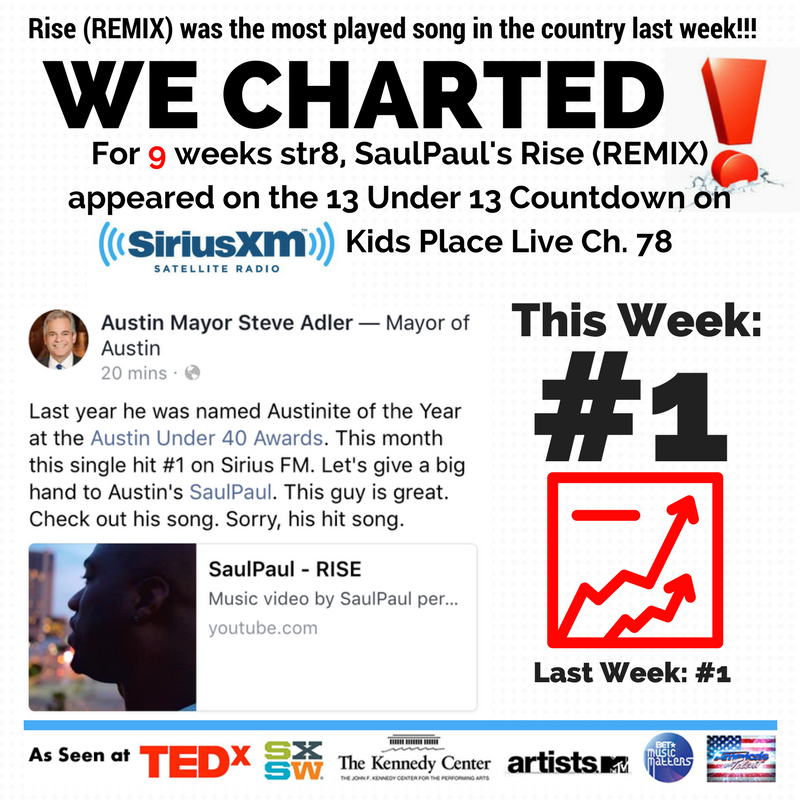 Rise Remix is the #1 song in the country. AGAIN! 2 weeks straight! And it's been on the charts for 9 weeks straight!
Each week SaulPaul features a different image via his facebook page. This week he featured Austin Mayor Steve Adler's FB post. You know you're buzzing when the Mayor of the #1 city in America shouts you out for having the #1 song in America.
 SaulPaul shares, "My goal is to impact the world. Media is a part of this. So when my song is #1 on Sirius XM….like it is…that's a good look. Aye..when my song is on radio in general, that's a good look. When it's #1, that's extra."
If you haven't checked out the press section on this site, check out the recent features online in Tribeza magazine (December Issue) or the The Austinot.
And then SHARE IT.