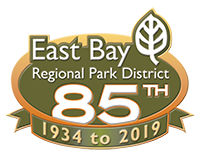 SaulPaul Productions was honored to play a part in the 85th Birthday of the East Bay Regional Park District Celebration. The event culminated in the Fall Arts and Music (FAM) Festival held at the Bridge Yard Building at Judge John Sutter Regional Shoreline held in Oakland, California. The celebration invited guests from across the city to not only celebrate but also experience the opening of this new park space. The celebration kicked off with live music, notable invited guests, local vendors, interactive activities and much more! This family friendly experience included fun games by the Oakland A's, a visit from Stomper (the official Oakland A's mascot), a Rock Wall climbing experience provided by REI and lots of interactive activities in SaulPaul's Park, Rec and Chill Zone, featuring games and activities for everyone to enjoy the outdoors. Along with the all the activities, there were representatives from Microsoft in the S.T.E.A.M. zone and the Bay Area Girl's Rock Camp to show youth the current power of music and technology in our world and to inspire them to make a difference in their world.
SaulPaul Productions curated a diverse lineup on the main stage including Grammy Nominated Alphabet Rockers, JC Stringz, Queen Deelah, world renown Turf Feinz, and DJR who helped bring live music and entertainment to the families who attended. Production partner Oakhella provided the backdrop with local food trucks and vendors on site as well as support from the premier sponsor, East Bay Regional Parks Foundation.








FAM! Fest was a huge success for everybody and thank you to everyone who was involved!