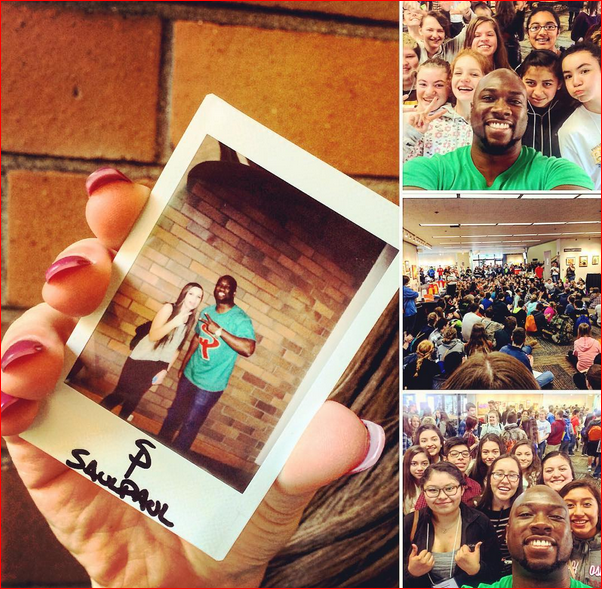 While on his Winter Pacific Northwest Tour, SaulPaul shared life lessons through music at the annual Teen Summit hosted at Oregon State University. Over 300 students from 8th to 12th grade were encouraged by SaulPaul's message to Dream in 3D.
"He went pretty much from being incarcerated to getting a 4.0 GPA from UT (The University of Texas at Austin)… His message is just to stick in there and you can do whatever you want. You can have your dream and it might take you a while to get to your dream, but you can do it." – Alexandra Barone, Teen Summit coordinator shared.
The annual Teen Summit was a special one-day conference featured panels on applying to and financing college, alternatives to college, and coming out successfully. Additionally, students choose topics for interactive workshops such as independent living skills, healthy relationships, nutrition, living well and included several physical activities.
As the keynote, SaulPaul brought the purpose of the event to life and also hosted a special break out session for nominated teens. The workshop focused on storytelling and helping students identify their stories.
Strengthening Rural Families, in partnership with the Benton County Positive Youth Development Coalition, hosted the annual Teen Summit Conference at OSU's LaSells Stewart Center and shared that this was their most packed out year yet!!!
Excerpts of this article are provided via The Philomath Express