As part of a special guest invitation, SaulPaul  was invited to hosted the most recent broadcast of Bill Childs' Spare the Rock Spoil the Child nationally syndicated radio show!
The show included more of SaulPaul's inspirational music meant for wide
family audiences including Hands in the Sky, Be the Change and Park Rec Two Step as well as some of his collaborations with Grammy-winning and Grammy-nominated artists, Until Your Free with Alphabet Rockers and 123 Andrés and Home with 123 Andrés. Every song played on this show was meant to entertain and inspire kids and their families. You can see the full playlist the show here.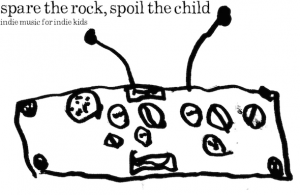 About the Show
Spare the Rock, Spoil the Child is a nationally syndicated show created by Bill Childs and broadcast through KUTX. Aimed at kids and plays a range of kid-friendly songs from both kid-friendly artists and big name rockers. The show can be heard on KUTX 98.9 in Austin or on one of the affiliate stations.
93.9 The River, Northampton, MA/ Brattleboro, VT
106.1 The Corner, Charlottesville, VA
KVRZ 88.9 Libby, MT
KIYU Western Koyukon Region, Alaska
103.3 VFR, Northampton, MA
WMCN St. Paul, MN
KFOK, Georgetown, California
WJFF, Jeffersonville, New York
KMRE, Bellingham, Washington
KCMJ, Colorado Springs, Colorado