Singer, songwriter SaulPaul has had a banner year from the release of his new album, We Dream In 3D, to his nomination consideration for his album, We Dream in 3D. SaulPaul mission has always been about inspiring youth and encouraging kids…  and he is continuing to spread his music with a message that strengthens kids and their families too.
At this year's Strengthening Youth & Families Conference, SaulPaul was invited to entertain, inspire and empower those who serve at-risk youth and their families. He was honored to share his story and his inspirational music and emphasize how key individuals like the conference attendees positively affected his life.
Before SaulPaul concluded his performance, he encouraged attendees to be the change. He even brought tears to the audience with his song Mama as he sang a tribute to her. However, he still left the conference on a high note as attendees joined in for his final song Texas Two Step. To listen to songs feature on his album go to itunes or click here.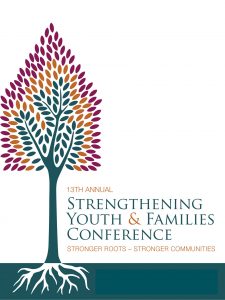 About the Strengthening Youth and Families Conference
The inter agency-sponsored conference offered workshops related to the promotion of positive youth development and prevention of dangerous behavior. A multi-disciplinary audience of youth-serving professionals, volunteers, family members as well as social workers, mental health providers, juvenile justice providers, and law enforcement (including parole officers, child protective workers, correctional officers and caseworkers).