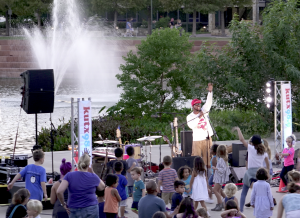 KUTX officially kicked of their fall series of live shows at the Mueller Lake Park Amphitheater with SaulPaul. With a busy touring schedule and an album release, SaulPaul was excited to be the first act to kick off the KUTX Live Fall season at Mueller Park. To start off this evening, SaulPaul played songs from his new children's album, including Rise, Encourage Me, and Do that Hula-Hoop. All songs can be found on his album We Dream In 3D.
Curated by Bill Childs, host of KUTX's Sunday-evening kids' show, "Spare the Rock, Spoil the Child," and KUTX Live Music Producer Deidre Gott, the event kicked off successfully! There were hundreds in attendance and the event was packed with families from all across Austin.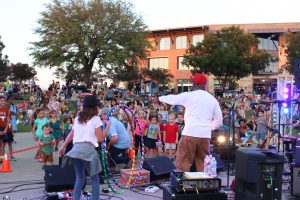 To get the crowd even more pumped up, SaulPaul welcomed fans to come up on the stage during the show and dance their hearts out to the songs Do That Hula Hoop and Texas Two Step.
After the show SaulPaul took some time to meet and take pictures with his dedicated fans as a thanks for all their love and support. He even spread the word about his new children's book titled Rise. Inspired by the song Rise, on his album, We Dream in 3D.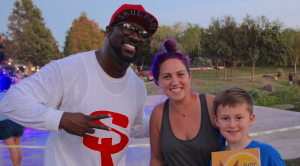 About the Album
We Dream In 3D is a collection of SaulPaul's most popular songs that have been remixed and re-recorded featuring some of the 100,000+ young people he has entertained, inspired and empowered over the years! The album is available at iTunes and BandCamp.