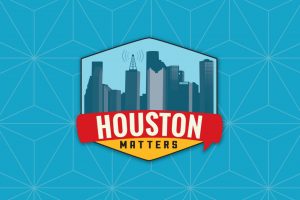 SaulPaul was recently featured on the Houston Matters Radio Program to talk about his new memoir, "Be the Change." Along with sharing his life story, his new autobiography goes into more depth of how SaulPaul from tragedy to triumph. It was always in SaulPaul's mind to write a book, and now he is excited to release it. You can listen to the full interview here.
About Houston Matters
Houston Matters is a radio program featured on NPR airing Fridays at noon on KUHF 88.7 FM in Houston. During each hour, they investigate the issues and ideas, people and places that make Houston…well…Houston! Houston Matters talks about current events, politics, education, health care, the environment, business, transportation, arts and culture, literature, sports and leisure.